Summer brings about a new exciting sense of opportunity. Sunny days and warm nights are so welcome around our office and we love to adorn our office with fresh flowers, festive colors, and fun decorations. We are so delighted to hear about everyone's travels, both near and far. Just be sure to remember your sunscreen! (;
Happy Memorial Day!
This Memorial Day Weekend, our office plans to be enjoying our time off with our loved ones relaxing, and hopefully barbequing!
We look forward to hearing about everyone's plans and hope everyone is stocked up on sunscreen, rash guards, and hats for the sunny weekend ahead of us!
As Memorial Day approaches, we are reminded of the importance of taking a moment to honor and remember the brave men and women who made the ultimate sacrifice while serving our country. This day holds a special significance, serving as a poignant reminder of the courage, dedication, and selflessness displayed by those who fought to safeguard the freedoms we hold dear. It is a time to reflect, express gratitude, and pay our respects to these heroes who gave their lives for our nation.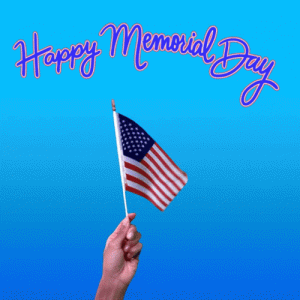 Spring is upon us and we cannot be more thrilled! We have already begun decorating the office with flowers and bright colors for the season. We would like to wish all of our patients a very happy bring and we hope you are able to check out one of DC's treasures–the beautiful Cherry Blossom Bloom!
As January comes to a close and we approach February, we want to wish everyone a lovely February. We have already started to deck out the office for Valentine's day and of course, restocked our candy supply! We look forward to all the opportunities and new faces we get to see and experience this month. Happy February!
As we dive into 2023, we are tremendously excited about all the opportunities to come in the new year. While we were sad to take our holiday decorations down, we look forward to meeting new faces of patients and continuing to care for our lovely current patients. We wish everyone a joyous and successful new year!