Dakar, Senegal Humanitarian Trip
March 2018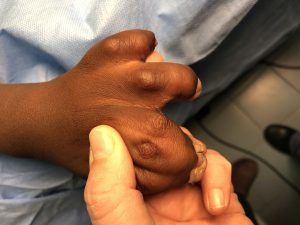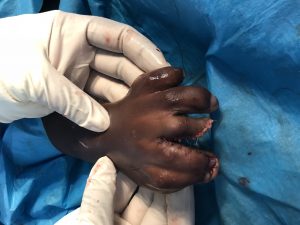 Operation two for Baby Assane! After healing well from his first surgery, Baby Assane is now able to pinch objects between his thumb and index finger. This second operation separated his third and fourth fingers, to help him grasp and pick up objects.
His third surgery, to separate his fourth and fifth fingers, is scheduled for May 2018
---
9-month old girl with congenital ear deformity, pre and post surgery
---
Dakar, Senegal Humanitarian Trip
JUNE, 2017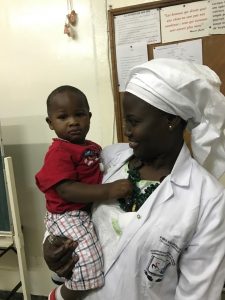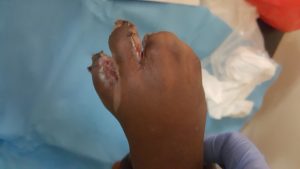 Baby Assane, a 2 year old boy with polysyndactyly pre and post operatively.
This initial surgery separated his thumb and index fingers of his right hand, so that he can begin learning grasping movements.
His second surgery is scheduled for March 2018.
---

18-month old boy with cleft lip and cleft palate congenital deformity
---
Haiti Humanitarian Trip
12-Year-Old Girl with Traumatic Ear Injury Pre and Post Reconstruction

11-Year-Old Boy, Car Accident Victim Pre and Post Skin Graft from Hip
---
Catholic Charities
Basal Cell Carcinoma Excision with Local Tissue Rearrangement and Reconstruction of the Lower Eyelid
Basal Cell Carcinoma of the Right Nasal Bridge with Complex Closure