Dr. Carter is deeply committed to philanthropy and takes pride in contributing to humanitarian efforts at home and abroad. Our office is proud to support her endeavors!
PEDIATRIC SURGERY IN DAKAR, SENEGAL
Learn more about our work in Dakar HERE 
JUNE, 2017 and MARCH, 2018
Dr. Carter was invited by the US Embassy in Dakar, Senegal to operate on under-privileged pediatric patients. During this trip, she and her assistant Swathi were connected with several young patients suffering from congenital deformities as well as trauma and burn injuries. With the assistance of Le Hospital Aristide Dantec and the Sumassistance surgical center, Dr. Carter was able to perform low cost and pro bono specialized surgeries. In addition, she was able to teach residents in the fields of Plastic Surgery and Orthopedic Surgery. This has resulted in a partnership between surgeons that will be beneficial for many more patients in the future.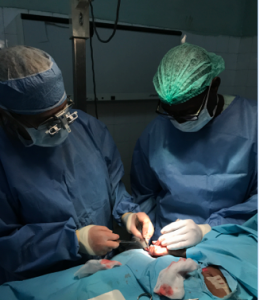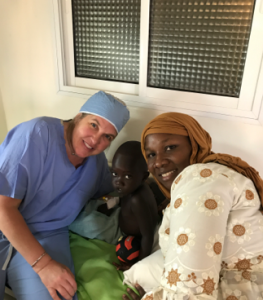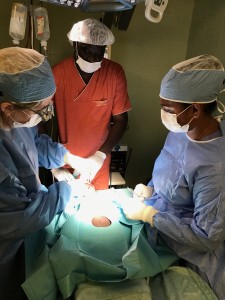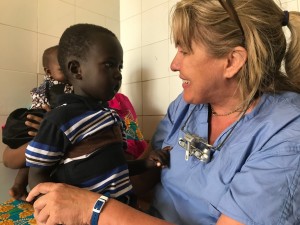 ---
CRUDEM FOUNDATION
2015-2017
Dr. Carter is well known for volunteering her time through the CRUDEM Foundation in Haiti where she has helped victims of severe burn injuries and children with cleft lips and palates, who otherwise do not have access to adequate health care, live full and capable lives. Dr. Carter travels to Haiti with a complete healthcare team each year in order to provide as much life-changing care to these patients as possible. She finds these trips to be invigorating and fulfilling, helping to give back to the global community and also provide an opportunity to teach local physicians her techniques.
THE CATHOLIC CHARITIES HEALTH CARE NETWORK
Dr. Carter is also heavily involved with The Catholic Charities Health Care Network (CCHCN), which connects low-income and uninsured patients with specialized, pro bono health care services. Patients in desperate need of life saving surgery are referred to Dr. Carter from community-based health clinics, and treated within our office and surgical center. For more than 80 years, families, children and adults in need of help and hope have been able to turn to Catholic Charities to find comprehensive, caring and competent support. Dr. Carter performs multiple pro bono surgeries per year for this organization, and ensures comprehensive pre and post-operative care.