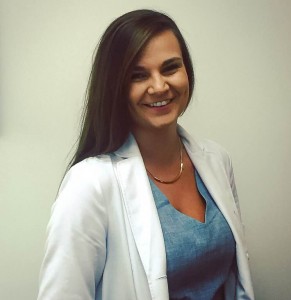 Emily H.
Emily graduated from the University of Maryland with a B.S. in Neurobiology and Physiology in 2015. She has three years of experience working in one of Maryland's highest volume Emergency Departments. She is excited to learn from Dr. Carter while applying to Physician Assistant school this year. In her free time, Emily likes to go boating, play tennis, and read mystery novels.
---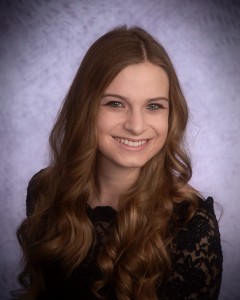 Violeta
Violeta graduated from American University in 2016 with dual degrees in Mathematics and Biology. Violeta has numerous years of experience working in General Practice, however she joined Dr. Carter's practice to pursue her love of surgery. She recently spent a few months traveling around Europe, and is planning on applying to medical school. Violeta enjoys reading and spending time with her family and French Bulldog.
---
Swathi
Swathi graduated from American University in 2014 with a B.S. in Psychology and a B.A. in Justice and Law in 2014. She studied post-graduate sciences at the University of New England in Maine, and has plans to apply to medical school. Outside of the office Swathi is an avid traveller, and enjoys spending time with family, friends, and her pets
---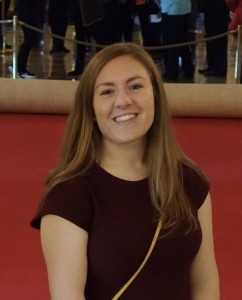 Katie
Katie attended the George Washington University where she earned a B.S. in Chemistry and B.A. in Political Science in 2017. While at GW, she served as the Supervisor for Training for the student-run, volunteer ambulance service. Katie also interned with the White House in the Executive Office of the President under the Obama Administration, and received the Luther Rice Undergraduate Research Fellowship for her work in Microbiology with the GW School of Medicine. Outside of DC, her travels have taken her to Peru, where she worked with local hospitals to provide primary and obstetric care services to locals. Katie looks forward to using what she learns from Dr. Carter to empower her future career in healthcare. In her free time, Katie is an avid reader and adventurous hiker.
---

Nicolette
Nicolette graduated from High Point University with a B.A. in Communications in 2016. She volunteered throughout college in a local hospital. Upon graduation Nicolette decided she wanted to go back to school to pursue medicine. She is currently applying to post-baccalaureate programs. Nicolette is excited to learn more about the world of medicine from Dr. Carter.   In her free time, Nicolette enjoys cooking, ballet, and spending time with her dog.
---

Rebecca
Rebecca graduated from the College of William and Mary in 2017 with a B.S. in Biology, and from Georgetown University with a Masters of Science in Physiology and Biophysics in 2018. She has several years of experience working with children with special medical needs and plans to apply to medical school. Outside the office, Rebecca enjoys knitting, baking, and volunteering.