Return to Dakar – March 2019
Dr. Carter and medical assistants Emily, Laura and Rebecca returned to Dakar, Senegal on their third medical mission trip. Dr. Carter and the crew remain passionate and deeply involved with the surgical team at Le Dantec Hospital, and spent their time performing highly involved cases.
Humanitarian Missions- June 2017 and March 2018
Dr. Carter is deeply committed to forming lasting relationships with her patients and surgical partners. One of these relationships is with the surgical team at Le Dantec Hospital in Dakar, Senegal. Dr. Carter and her assistants Emily and Swathi stay in close contact with these surgeons to plan surgical days of high-need cases.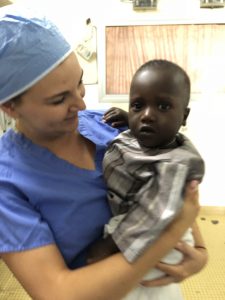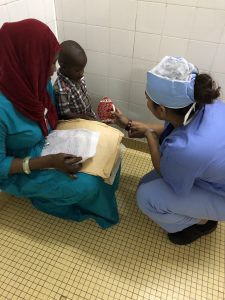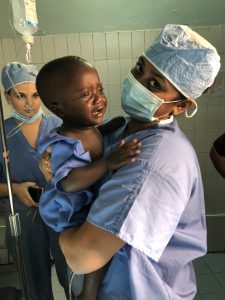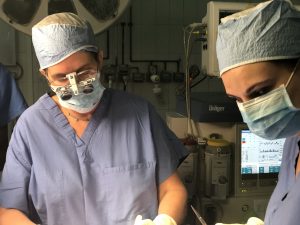 Baby Assane
Near to our heart, is Baby Assane. Assane is a 2 year old boy with congenital bilateral polysyndactyly. This means that both of his hands formed with extra digits, fused together from birth. In staged operations, we are separating his right hand to give him the ability to hold and grasp. His first operation, in June 2017, separated his thumb and index finger. His second operation, in March 2018, separated his third and fourth fingers. His third operation, in March 2019, focused on Baby Assane's left hand. This surgery separated his thumb and first finger, and his fourth and fifth fingers, and removed extraneous digits from his left hand. His fourth operation, scheduled for October 2019, will focus on removing another extraneous digit from his left hand and thumb transposition to move Baby Assane's thumb into the correct position.
Pre and Post-op June 2017
Pre and Post-op June 2018