Who we are seeing
Your health and safety are always our top priority. We strongly encourage patients to protect themselves at these times; we have hand sanitizer available throughout our office and require that all patients wear a mask when coming in for an appointment. Our staff is sanitizing the waiting room and procedure rooms throughout the day, and we are scheduling appointment times further apart in order to minimize the number of patients in our waiting room. We are also offering "telehealth" appointments if you prefer.
If you have any doubts at all, please call (202-363-6844) or email (drmaryellacarter@gmail.com). Our office would be more than happy to speak to you. Please know that we are open and there for you should any concerns arise.
Our Staff
We are so proud of our staff, current and former, who are doing all they can to assist with the current COVID19 outbreak. As Lloyd Minor, Dean of the Stanford University School of Medicine, said: "No one has backed away; everyone has leaned in". While the current times are tough, we will make it to the other side with the strength and help from those around us. We appreciate all these amazing people who have absolutely stepped up to the challenge.

Current
In our office, we are working with essential staff that assist Dr. Carter with emergent and necessary cases. We couldn't be more thankful to our staff, who have truly risen above and beyond expectations.
Our Office
Outside Sibley Memorial Hospital with an amazing volunteer marching band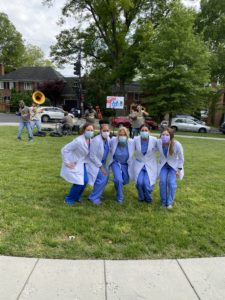 ---
Taj (left)
Medical Assistant, headed to Physician Assistant school in one year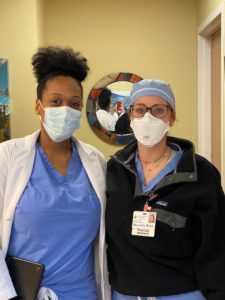 ---
Helen
Medical Assistant, headed to medical school in one year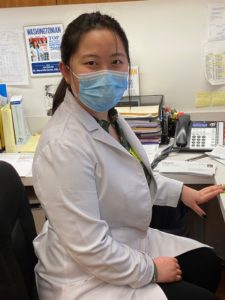 ---
Marie
Wound care nurse – who still makes at home visits to provide absolutely essential wound care to our patients!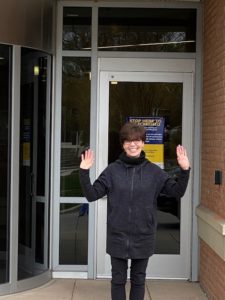 ---
---
Ksenia
Office accountant, working tirelessly behind the scenes!

---
Former
While they might have left our office, all of Dr. Carter's former medical assistants have never left our hearts. They have all gone on to achieve great things, and are all doing their part in fighting this pandemic.
Meredith Miles
Physician Assistant at Sibley Memorial Hospital, working on the frontline with COVID-19 patients

---
Dahlia Benzaquen
Physician Assistant at American Executive Health Systems Urgent Care, preparing an outdoor COVID-19 swab drive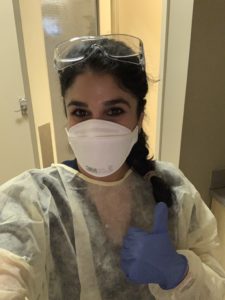 ---
Mary Kate Larkin
Registered Nurse working overnight shifts at Georgetown University Hospital Emergency Room. She is incredible grateful to everyone who has been staying at home, giving them an opportunity to prepare their department and staff for the surge of COVID-19 patients.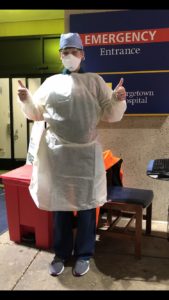 ---
Kayla Gomez
An orthopedic Physician Assistant working in New York City. Three floors of her hospital have just recently been converted for only COVID-19 patients.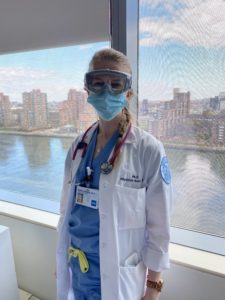 ---
Lauren Pace
Third year medical student at University of Maryland, School of Medicine, volunteering as a clinic runner to help to bring COVID testing samples from employee health to the hospital's micro lab. Additionally volunteers in the Maryland Response Corps.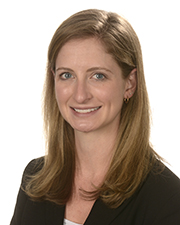 ---
Emily Lafferman
Third year medical student at Ross Medical School, who spends her free time sewing clothing face masks to be donated to front-line health professionals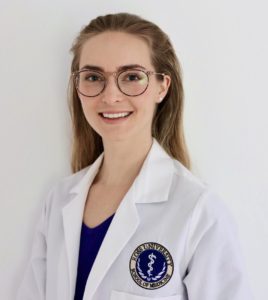 ---
Caitlin Fong
Registered Nurse in the Emergency Department (ED) at Sentara Northern Virginia Medical Center (a level III Trauma center). Although she never thought that her first year as a nurse, she would be working through a pandemic, she loves her job and her coworkers.
---
Kristen Suzich
Final intern year of Internal Medicine at Mercy Medical Center, a community hospital located in Baltimore, MD. We are working hard to do our part in the fight against COVID 19 by providing the highest standard of care to our patients while also protecting the healthcare workers who care for them. She'll be back in DC for her Ophthalmology residency at Georgetown University.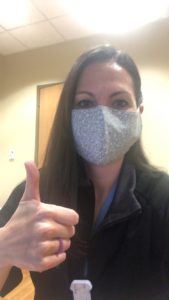 ---
Jamie Schwartz
Second year medical student volunteering with swabbing first responders to help test them for COVID-19 and as part of a research project with the UF Emerging Pathogens Institute to learn about the trends of viral spread in our community. Below, she is presenting her research at a recent conference (February, 2020).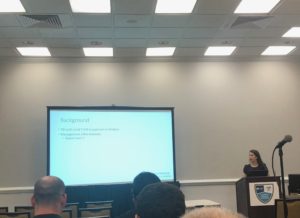 ---
Nicolette Aluisio (right)
Medical scribe, who is working on the front-lines at High Point Regional Medical Center Emergency Department
---
Katie Aliotta
Matriculating medical student who recently ran her third half-marathon (photo previous to when she started social distancing!), and has recently re-certified as an EMT

---
Violeta Roumenova
First year medical student at NYITCOM who has recently coauthored a paper regarding COVID-19, and was interviewed on a prominent Bulgarian news network regarding her research.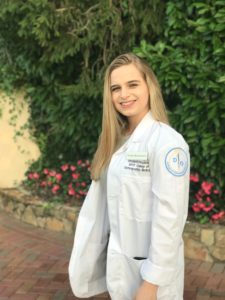 ---
Rebecca Applin
First year medical student at New York Medical College who is volunteering with a practice running a number of COVID-19 drive-through testing centers in New York and Connecticut.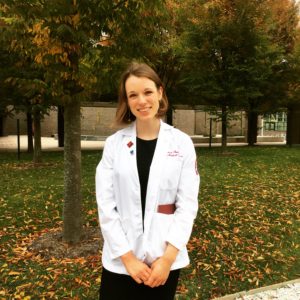 ---
Emily Herbert
First year at University of Lynchburg School of Physician Assistant Medicine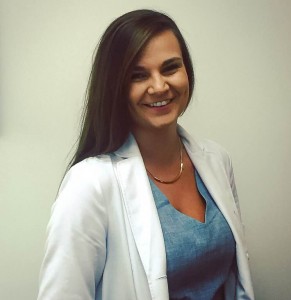 ---
Swathi Nuli
Global Talent Operations Manager for the international social entrepreneurship non-profit Ashoka Innovators for the Public. She is leading Ashoka's global organization response to the Coronavirus outbreak.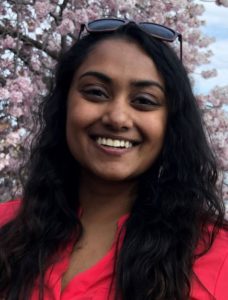 ---