Losing Hair & Gaining Strength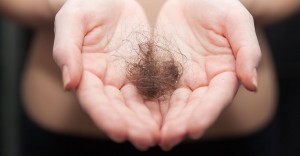 "I am writing this blog to share a couple of lighthouses which helped me see more clearly along my journey with breast cancer. I found there to be some unlit corners on my journey, and I want to help others find a light in these corners.
Hair loss can be an emotional time and you deserve to be surrounded by the kindest resources possible. My recommendation for coping with hair loss is going to a professional and caring place. For this reason, I recommend Eivind and Hans of Georgetown, Salon and Spa. Hans is an amazing and kind person. He will show you both synthetic and human hair wigs. He will let you decide for yourself what you would like. The selection there is unparalleled to other wig stores in the area. Their prices range from 500 to 3,500 dollars. Call your insurance before your visit and fill out the appropriate papers needed to make the purchase of your wig easier for you. Hans will also offer you the chance to donate your hair.
Two options for receiving free wigs are EBeauty and Lolly's Locks. These two charities will loan free wigs. EBeauty will loan you a wig with your oncologist's prescription. Lolly's Locks will ask you to apply in advance for the possibility to receive a free wig. These charities will take a couple of weeks to process your request. Both charities operate on donations. If you buy a wig, consider donating it back to one of these two charities."
–Anonymous